THE NEWS
01 Aug 2022
Le pôle Aerospace Valley recrute un Chargé de Mission financement de l'innovation (F/H).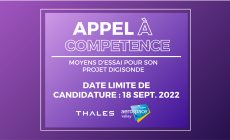 26 Jul 2022
Thales AVS France avec le soutien du pôle Aerospace Valley, lance un appel à compétence sur son projet de recherche DIGISONDE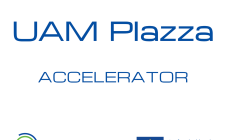 11 Jul 2022
Le programme européen d'accélération UAM Plazza Accelerator a pour objectif de faire passer les start-ups sélectionnées au niveau supérieur en les aidant à développer leurs activités en Europe.
THE NEWS
19 July 2022
L'objectif de cet AMI est de faciliter l'identification par la DGAC et le CORAC de PME/ETI membres d'Aerospace Valley, qui pourraient candidater à des financements via le dispositif CORAC-PME.
THE INNOVATION PATHWAY
From the search for funding to project certification
OUR MEMBERS
The Aerospace Valley Cluster member network includes leading Groups, start-ups, SMEs, Research Laboratories, public stakeholders, academic institutions, and training organizations.
Together these stakeholders with their rich diversity and complementary skills are contributing to the development and growth of the aerospace sector in the territory.
JOIN THE POLE !
Becoming a member of the Aerospace Valley Cluster means joining a dynamic, internationally renowned network to innovate, develop your activity and boost your competitiveness.